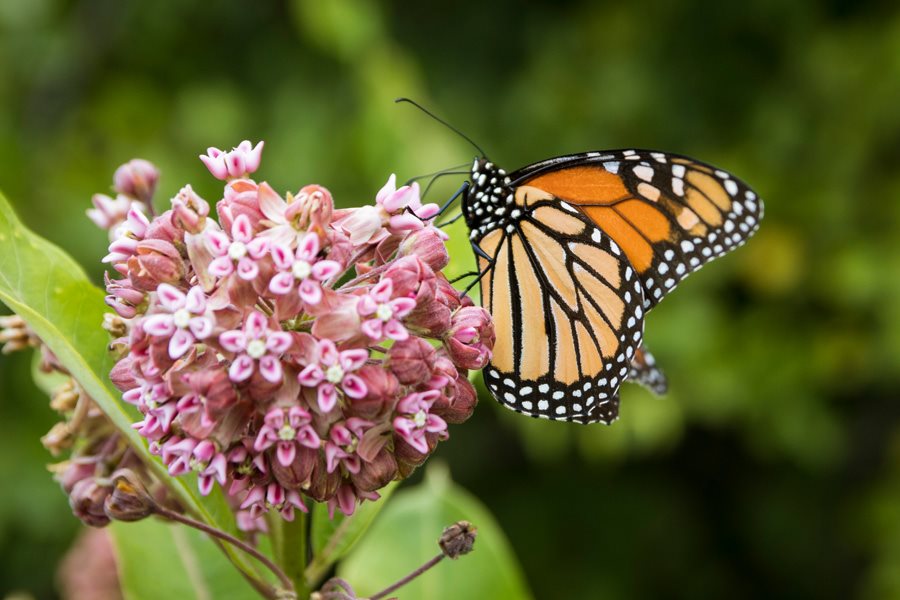 A couple of weeks ago Mary Lee Hahn wrote about the August Poetry Peeps challenge – to write in the style of Jane Yolen or Joyce Sidman's "What the _Knows" poems. I'm always up for a challenge, and I loved the form What the ____Knows, so I decided to join in.
I've been obsessed with the milkweed I planted last spring ever since starting to see some monarchs in the yard. I check on the plants daily, research the things I notice, and continue to learn from nature. So it seemed right that my poem be written about the milkweed. My poem is more free form. It's more like a list poem and doesn't follow a particular rhyme scheme, but you will hear some rhyming words and assonance.
What the Milkweed Knows
The quiet kiss of a monarch's egg,
The gentle creep of caterpillar feet.
The buzzing bees,
A swaying breeze,
The silky strands of parachuting seeds.
The glow of the moon
on a clear starry night,
The wonders of nature,
The cycle of life.
Elisabeth has this week's poetry roundup at Unexpected Intersections. Stop by to enjoy more poetry fun.